I got a great win from
Everyday Makeup Blog
! A whole bunch of NYC makeup that she had used to create an 'Evil Fairy' look. There was no pic of the make-up, but here is the list:
-NYC Smooth Skin foundation
-NYC Sparkle Eye Dust in Baby Blue
-NYC Sparkle Eye Dust in Champagne
-NYC Sparkle Eye Dust in Opal Sparkle
-NYC Color Wheel Mosaic Face Powder in All Over Bronze Glow
-NYC Waterproof Eye Liner Pencil in Black
-NYC High Definition Volumizing Mascara
-NYC City Duet Eye Shadows in Island Sunset
-NYC Individual Eyes Eye Shadow Palette in Smoky Greens
-NYC Ultra Last Lip Wear in Garnet
+ NYC branded Tote Bag!
I love, love, love make-up, so I can't wait to get this one!!
I am hoping that color on the right is more orange than bronze...I have been looking for a nice fall orange, but haven't found one that I like yet.
Finally, from a couple days ago, a child's flower hair clip from
Tutus and Teaparties
. This will look so cute in my daughters hair. She loves stuff like this!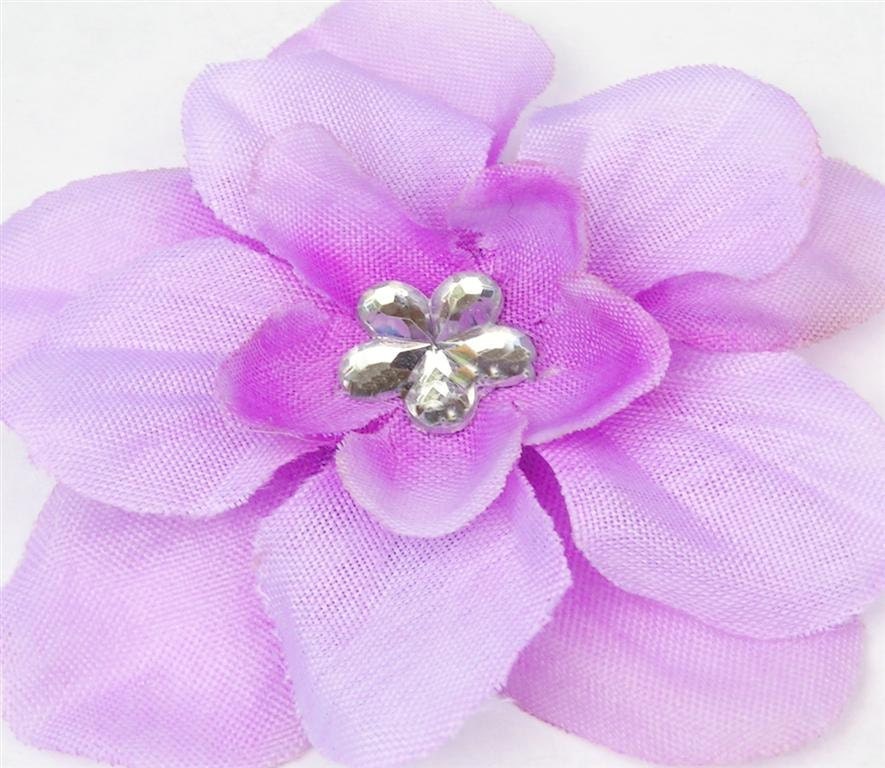 Well, those are my wins from the past couple days. I am loving all the make up and polish wins I have been getting since those are my favorites! :D
I am getting prepared for my 100 followers giveaway...stay tuned for more details on that, hopefully sometime this week! ;)