I normally don't post mail posts, but I might start doing it again. The reason I haven't is because I hate clutter, so as soon as I get something, I put it away. So that normally eliminates taking pics. Yesterday, though, I got five of my winnings, so I thought I would share. Would you like to see more posts like this? Please let me know :)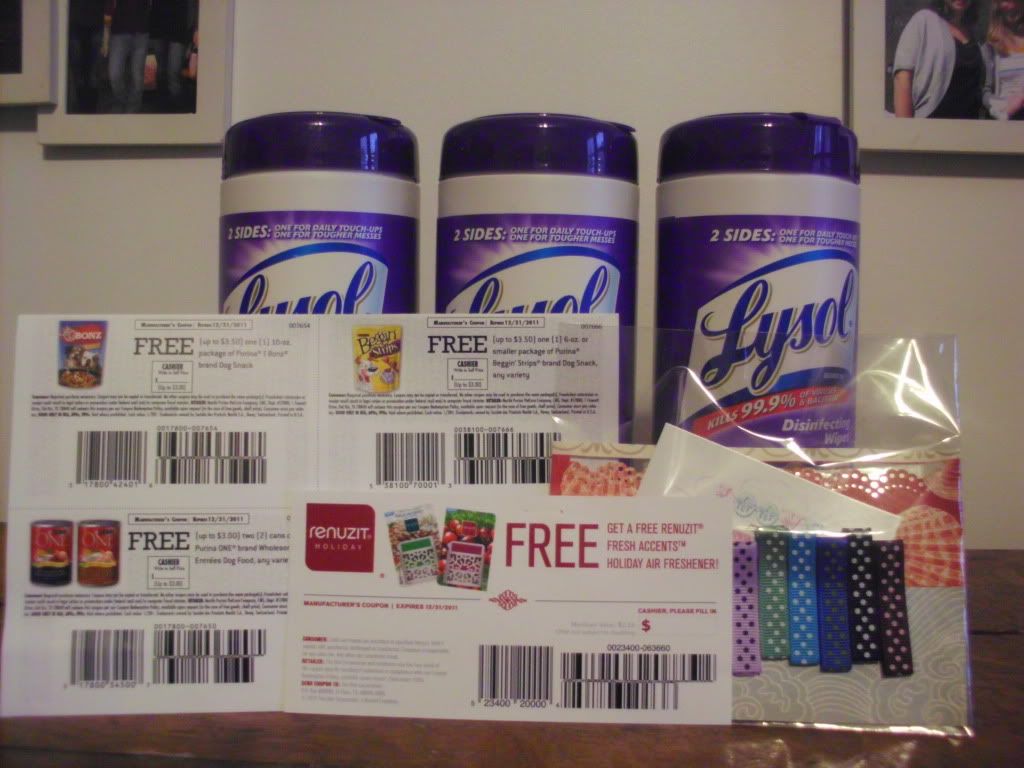 3 Cans of Lysol Disinfectant Wipes (I'm pretty sure it was supposed to be 5, but I don't want to be greedy. lol.), coupons for free dog food and treats, a coupon for a free Renuzit air freshener, a pack of hair clips....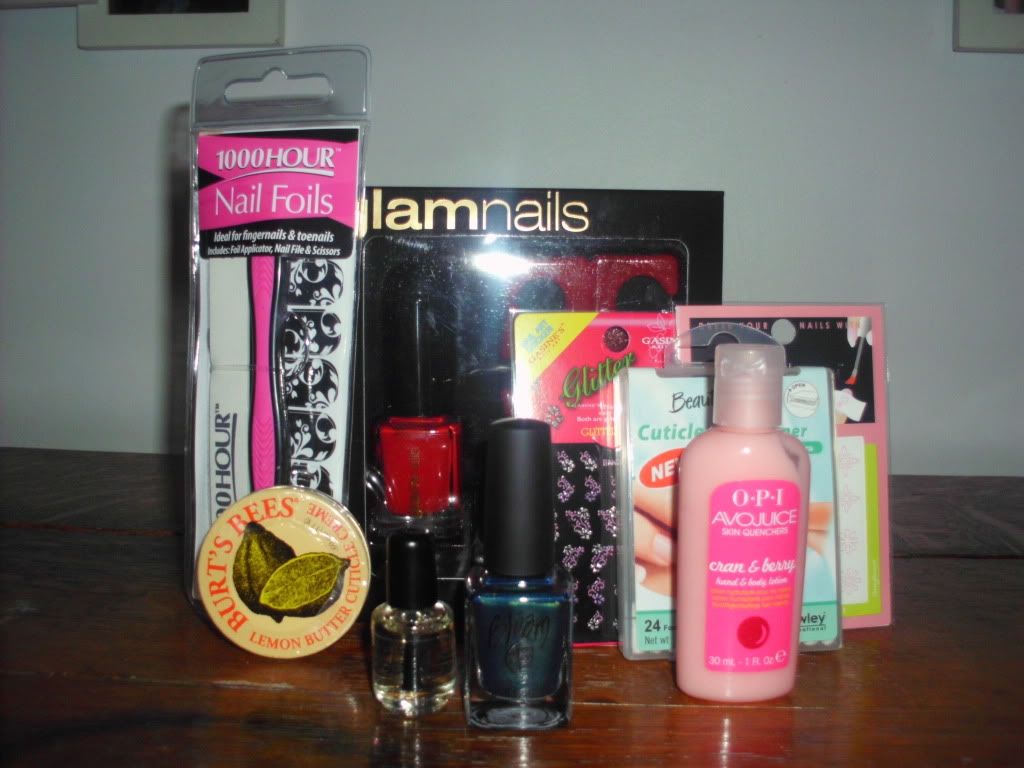 And then all this from
The Nail Polish Project
, which I was not expecting!! I was only supposed to get the nail foils, cuticle cream, lotion, and Beauty Snapz, but she was so sweet and threw in extras for me...two sets of nail decals, a red polish and toe separators, a beautiful blue polish (which I am planning on wearing for Thanksgiving), and a little bottle of cuticle oil. I love little surprises like those...Thank you so much!!
So, would you like to see more posts like this? How should I do it? I don't want to make a post for every day if I only get one thing. Should I just save everything up all week and do one post on a certain day? That's how I think it would be best, but I would like to hear everyone else's opinions about it, too. I am always open to new ideas :)
I had an interview today. It's for a trucking company that hauls gas and other chemicals all across the country. Their corporate headquarters are located close by, and I have an interview for a position in the billing department. The offices we SO nice. I mean, like, high tech and modern. I didn't get to go in the actual working areas (the place is huge), but I could see in one large room that had desks all kinda in a circle in the middle of the room, and then there were huge flat screen TV's on the wall showing the weather, news, and other stuff. There is a cafeteria so that you don't have to leave to get lunch and it's only $3 for a meal including salad and drinks. Also, they have an on site gym. To me, this place was something else. I really hope I get the job. They pay is pretty much what is to be expected from an entry level office position, but it is comparable to what I was making at the gas station, and I was in management and had been there for years! lol. I should hear something back by next week, so please keep me in your thoughts. This is a great opportunity for me and very well could end up being the start of my career. Thanks for reading!