Well, because of the refridgerator ordeal, I didn't end up getting my Helmer for Christmas. The fridge that we bought to replace the broken one, didn't work! Go figure. Then, the appliance place that we bought it from was giving us a hard time about taking it back, because all sales are 'As-Is'. Which is fine, but they told us we were buying a working fridge, not a broken one. They ended up taking the other one back, although the only other fridge they had was one that was, of course, more expensive than the one we originally bought, so we had to pay more to get it. Ugh. I will never do business with that company again, obviously. But, now I have a large side-by-side fridge. And believe me, I would rather have a decent, working fridge than a Helmer any day. lol. I will get it eventually. For now, I reorganized my polish in a three drawer storage container. I did just have them all in individual plastic bins and a mailing box that were all completely full.
Mallory wanted to be in the picture.




Top container: Nail treatments, Cuticle oils & creams, and the black makeup bag contains all my clippers, files, and other manicure tools.
The next drawer has all my mini polishes, crackle polishes, and nail art polishes. Also, all my nail art supplies. Brushes, dotting tools, decals, and nail strips are all in this drawer.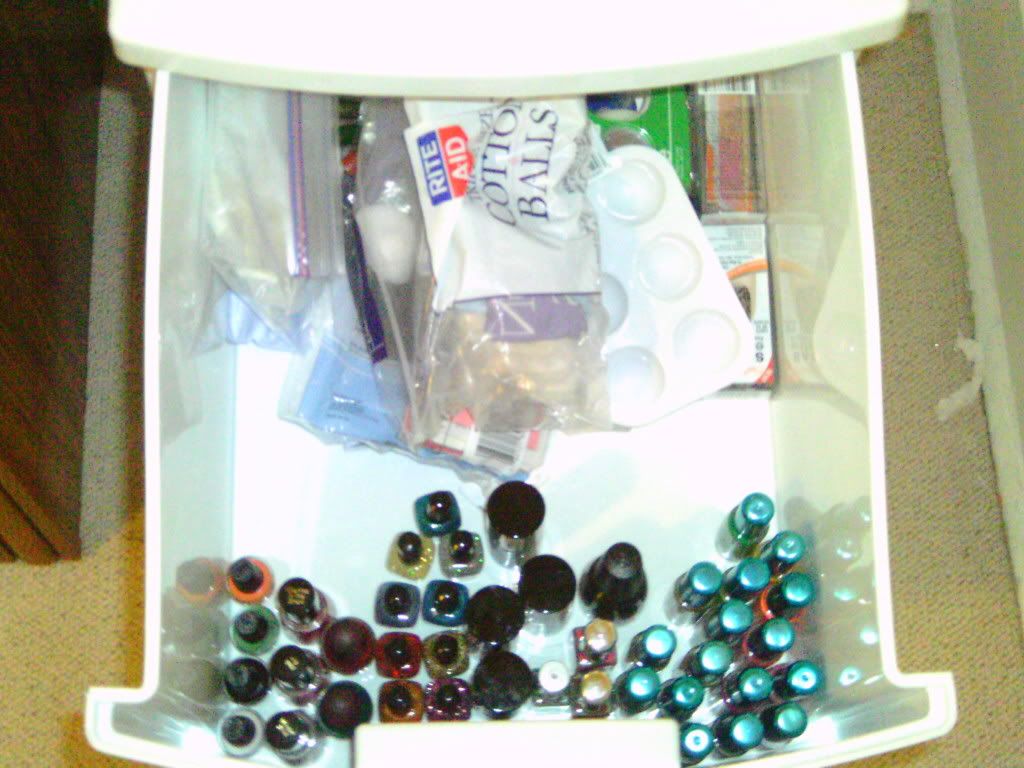 This drawer is my pride and joy. lol. The first 6 rows are OPI, then the last 2 are China Glaze. I also have some NOPI, CND, Bloom, Barielle, Picture Polish, Julep, and Essie in here. I only have a few of each of those, so I just stuck them at the top.
And finally, the bottom drawer has all kinds of different polish. It was hard to organize all these, which is why I want a Helmer with smaller drawers. I have adjusted this some since I took the picture. In here I have Zoya, Color Club, Klean Kolors, Revlon, Sally Hansen, Sinful Colors, Wet N Wild, and other random drug store brands that I only have one or two of. I left that large open spot in the middle because I am expecting a bunch of Milani's soon.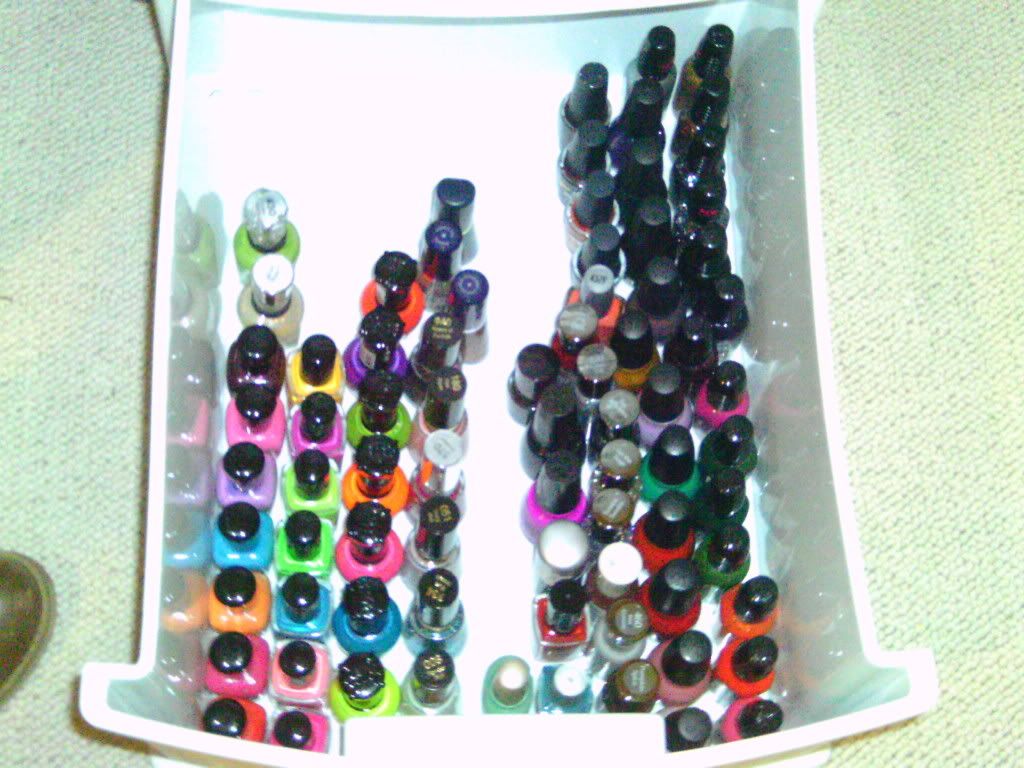 So, that is my stash. As you can see, I only have a little room to grow in this container so I am sure things will be moving around quite a bit over the next couple months. I will be sure to post new pics when I change things up! :)