I must be feeling the Christmas spirit. Or all the winter/Christmas themed mani's are just getting to me. Either way, this was
stole
inspired from
Cutepolish's YouTube video
. If you ever want some adorable, yet simple, nail art, check out her channel. And her voice is so zen! lol.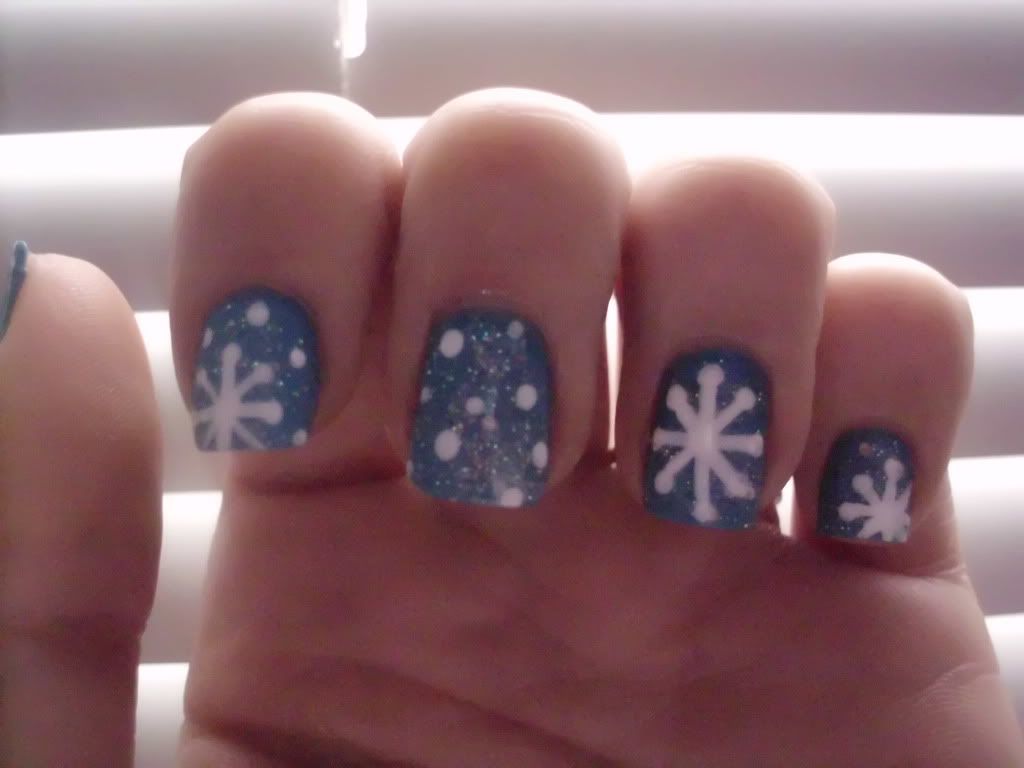 I used:
OPI No Room For The Blues
OPI Servin' Up Sparkle
OPI Alpine Snow
LA Colors Striper White
This is a really easy mani, so if you want to learn how to do it, just go to the video I linked to. I wish I was better at taking pictures so you could really see how pretty the sparkle is over the blue.