I had a good mail week this week, so this should be a fun post :)
On Monday, I received my wonderful nail polish package from
Rachel Marie's Nails
.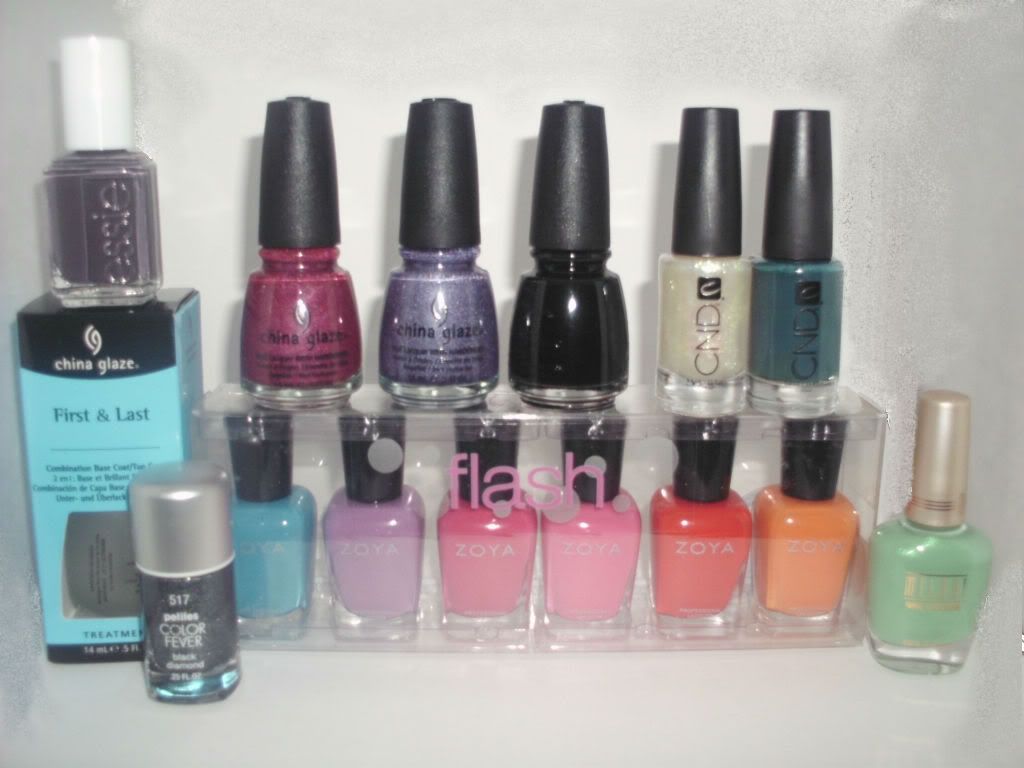 WOW! It included: Essie Smokin' Hot, China Glaze Hyper Haute, China Glaze Gamer Glam, China Glaze Black Mesh (Crackle), CND Teal Sparkle, CND Urban Oasis, China Glaze First & Last Nail Treatment, Petites Black Diamond, Zoya Flash Collection (Robyn, Perrie, Dana, Jolene, Maura, Jancyn), and Milani Dress Maker. She also sent a bunch of hair and skin samples, and I got a Saline Soothers sample in the mail from Alice.com.
On Tuesday, I received two OPI mini sets Irre-Swiss-Ables and Pirates of the Caribbean.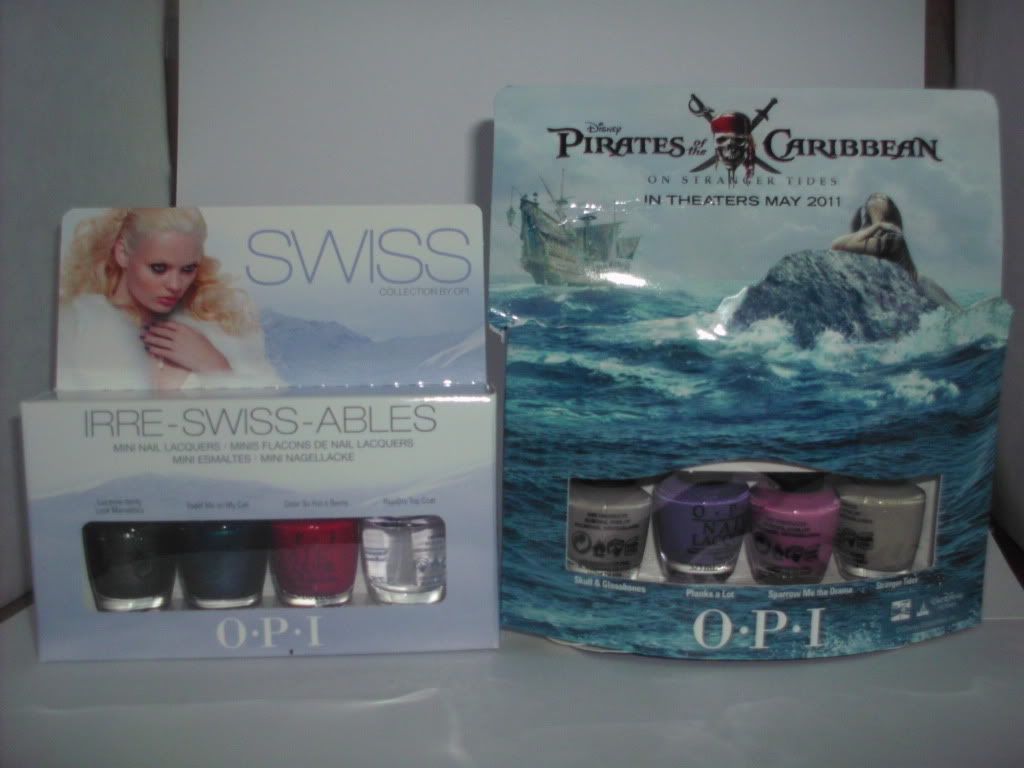 I ordered these off Amazon with gift cards that I redeemed from
Swagbucks
. Nothing like free nail polish! lol. Actually, these are going for giveaways anyways. I figure since I am not working right now, I might as well use my points that I earn to get giveaway stuff for all my wonderful readers!!
I didn't get anything else all week til Saturday when I got my Shabby Apple dress, Storyland Yoga DVD, and some candy I ordered from Licorice International with a gift card I won a while back. I didn't take pics because we were super busy getting ready for my daughter's birthday party.
What a great week for nail mail for me! :) I will keep doing these posts as long as I get enough stuff to justify it. lol.