Another episode of my weekly winnings :) I hope you guys are enjoying these posts, I really like doing them.
After entering what feels like hundreds of Shabby Apple dress giveaways, I finally won one from
Barefoot By The Sea
. I won the Boogie Woogie dress. If I would have gotten a choice, I probably wouldn't have picked this as my first pick, but it is pretty none the less. I hope I get it in time for the holidays. :) Also, I will not be styling this dress anything like the picture. lol.
Another giveaway that I have been entering quite a few of is the Carmex ones. I actually won two of them this week, one from
Always Around Boys
and the other from
Our Crazy Bunch
. Funny thing is, I just ran out of my Vaseline Intensive Care lotion, so I am excited to get the Camex ones and try them out.
YAY for more China Glaze! I definitely don't have enough of this in my life. I won China Glaze winter polishes from
Makeup Withdrawl
.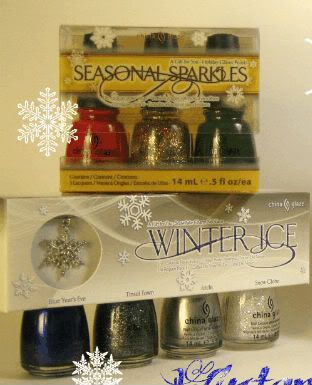 Glostix
had a 'Happy HAULidays' giveaway, and I won all these goodies! YAY! I loves ones with a bunch of different things like this. There is some glitter WetNWild polish, WetNWild eyeshadow, Urban Decay pigment, two lip balms, and a bottle of Mint Julep Masque. I can't wait to get this one!!
Another impressive week for winnings for me :)