Wooowww...so, for the first week ever since August, I did not win anything at all! That's even more unbelievable than all the stuff I normally post. Hopefully this isn't indicitive to my 2012!! Did someone hex me?!
Also, I have decided that after spending FOREVER taking these horrible pics, I will be getting a new camera with my rewards earnings. I have some Amazon credit left and around $30 in rewards built up already. I am not too sure on camera specs, so if anyone could help me out? I do not need a top of the line one, just one that I can focus and zoom in on small, up close objects like nails and stuff like that. I plan on doing lots of shopping around and comparing cameras and their reviews before I make a purchase. Any suggestions would be great!
Anyways, here are some Picture Polish swatches from the four shades I have from them. I want to start by saying, their formula was a dream to work with. Seriously. This is one of those polishes that just goes where you put it and has no culticle pooling. Also, none of the shades that I used today were streaky or uneven. I used two coats of each, but most could have been one if I wasn't going to take pictures.Love!
First is Mint. It is exactly what you would expect from a shade with such a name. A perfect mint green...almost a pastel with a touch of grey. Some others I have tried were too bright. This is not bright at all and doesn't have the blue undertones that I have seen in many mint shades, as well.
Next up is Heavy Metal. This one was the hardest to capture. It is a dense silver and grey glitter polish. Once you get two coats on, it just looks like a silver sparkley disco ball on your nails. And that is all that is needed for complete opacity. This is why I need a better camera. I have a few different polishes similar to this, but this one is hands down, the most glittery of them all.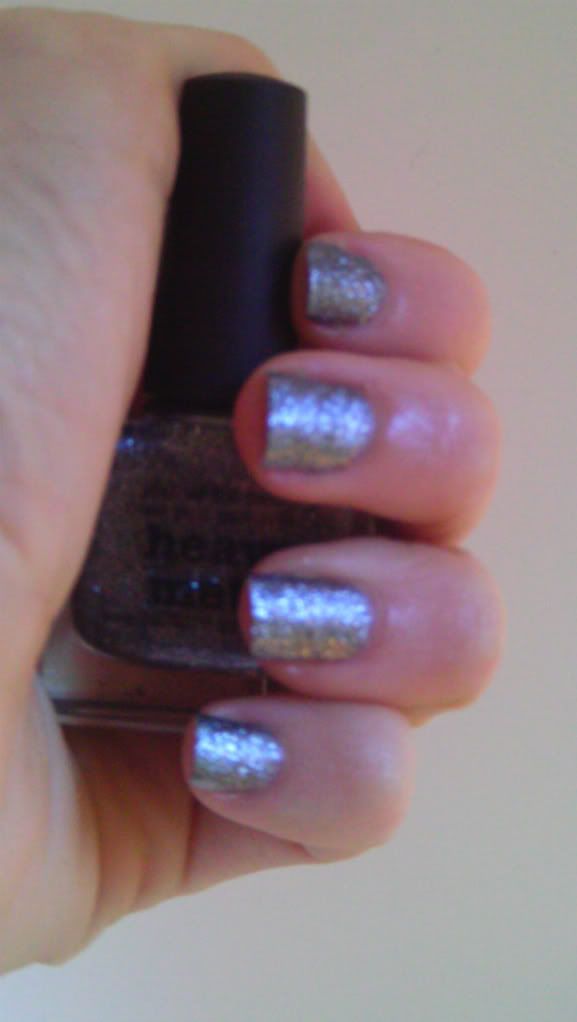 Then, there is Voodoo. This is probably my least favorite of all the shades, and it has everything to do with my own preference. The more I get into applying polish and such, I have found that these dark, vampy shades aren't my favorite to put on. In fact, they irritate me. Sure, they look great and are so pretty in the bottle, but nine times out of ten, they end up looking black on the nail. With the right lighting and looking closely, you can see the color, but to the untrained mani eye, they just look dark. For example, in the bottle this is a gorgeous purple/brown with lots of copper and green micro glitter. Very unique and unlike anything else I have in my stash. On the nail, just a run of the mill dark wine/almost black color. Nothing against it, it is very pretty, and like I said, the application was wonderful. I just already have a ton of polishes like this, so if I had to do it again, I would have chose something different.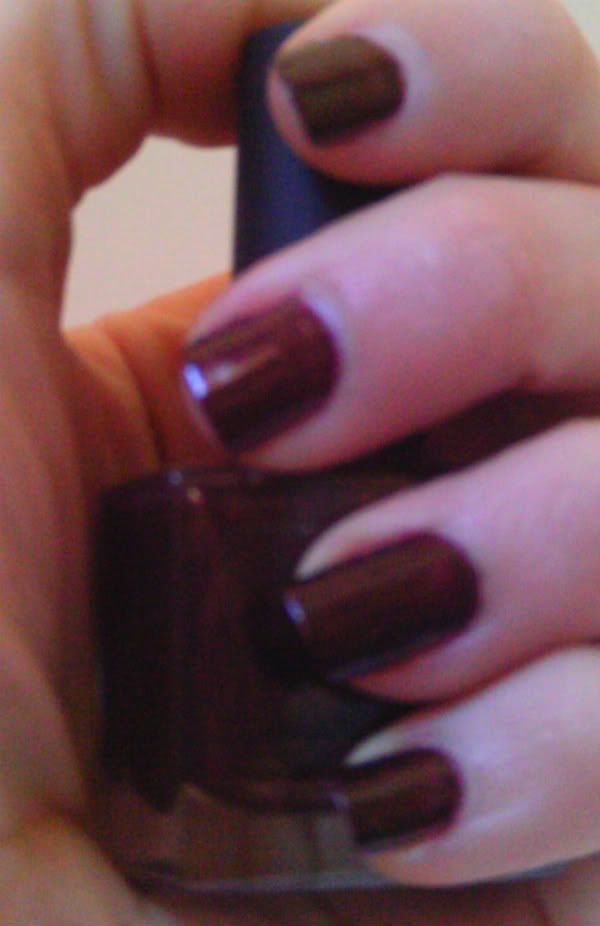 Finally, over Voodoo, I put on two coats of Festival. Festival is a multi colored flakie topcoat. The flakes in this are kinda small and sparse, so for me, I needed two coats to get my desired look. There seems to be blue/green shifting flakies and also red/orange/yellow shifting ones. It's hard for me to tell, though. When it's on the nail, it just looks like rainbow flakie goodness. I have to say, I like this way more than the Sally Hansen Hidden Treasure flakie that I have, even though I like that one, too. lol.
Oh, and here is a link to the
Picture Polish website
if you are interested in buying any of their colors. They are an Australian brand, and I've only ever read wonderful things about them!